Trillian Messenger has been providing a brilliant instant messaging service to different regions of the world for a very long time.
We try to give our customers the best messaging experience that they have ever seen. We have a skillful team of individuals who are thoroughly focused towards delivering quality which assists our customers in every way possible.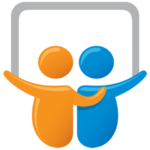 Our management team is highly diversified which means that a multicultural environment exists in our organization. Most of our managers have been working with us for the last ten years, so you can rest assured that our team is both professional as well as experienced. The international experience of our management teams, especially, gives us an edge on our competitors as far as understanding the business requirements of our customers are concerned.
We know the requirements of our customers and are fully capable of providing them with high-end services.
We try to do our best at all times and at the same time provide outstanding value to the client. Apart from our own technicians and professionals, we have links with other software developers as well from our certified partners.
With Trillian, your entire company can stay connected in real time
With Trillian, you can hold private 1 on 1 conversations
With Trillian, you can send images and other files
The best part of all this is that the chat history is centralized which makes it easier to access
Trillian keeps all the devices synchronized
You can easily start a conversation on your computer and continue on the phone when you have to leave
We can work on popular platforms like Windows, Mac OS X, Linus, Android, iOS, and more
We provide many administrative options to the user
With Trillian, you get complete control, and you can customize it in any way you want
Trillian gives a lot and lets you keep control of your business
Security is our number one priority, and all of the data is secure with TLS
You can either choose to save your chat and files on the cloud or in your local machine; the choice is yours.
With the growth of our international business, our passion for social work has also increased. We believe that it is our social responsibility to help those who are not as fortunate as we are. We believe that it is our obligation that we should give back to our community.
We have made sure that start-ups, as well as fully grown businesses, get access to our service so that they are able to run things much smoother. If you use Trillian once, then it would be almost impossible for you to work without it. Having the luxury of being in touch with all of your employees at the same time is a big advantage, and for that, Trillian is the best.
Our main goal is to make sure that all businesses get a chance to grow and start earning big money. The only way that you can do it is to have the choice to talk to your employees whenever you want and keep them motivated. With Trillian, all business owners get this choice, and if they choose to use it then they will certainly find it helpful.
Apart from all these, our website is a complete encyclopedia of information. You can easily find various blogs and tutorials in relation to various features on our page. The blogs posted on our site have been written by some of the greatest minds.
Trillian is a perfect choice for you as far as your business is concerned. We pamper our clients with excellent services and cost effective prices. We know how to retain our customers, and we know what your professional requirement is from us.
So, if you are looking for a seamless way of running your business, then you should certainly try Trillian. This instant messaging service will make work a lot faster because your employees will have easy access to each other. Trillian is definitely worth a shot, so take it.

Click the next link and enjoy our informative webpage.